Client Gifts
CLIENT GIFTS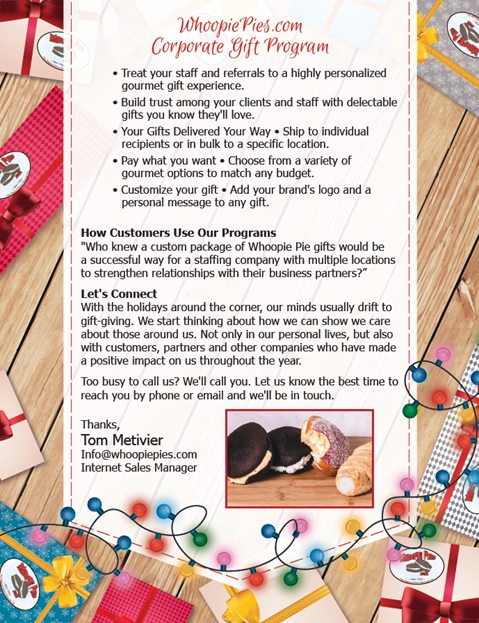 When you choose to gifts from whoopiepies.com as a client gift or for any business occasion, you're giving something unique and memorable—something that will keep you in your customers' thoughts long after.
We understand how important it is for your client gift to be perfect. That's why you won't find any online forms here. We can work with you every step of the way. You will talk to a real person—one who will walk you through every step of the process and ensure that each client gift you purchase gets the same personal attention you give every one of your customers.
The WhoopiePies.com client service means we'll work with you to create unique gift to fit within your budget. We'll customize the packages too: with a personal card on your company stationery, with a sticker bearing your company's logo … with whatever will show your recipients how much thought and care you put into selecting their gourmet gift.